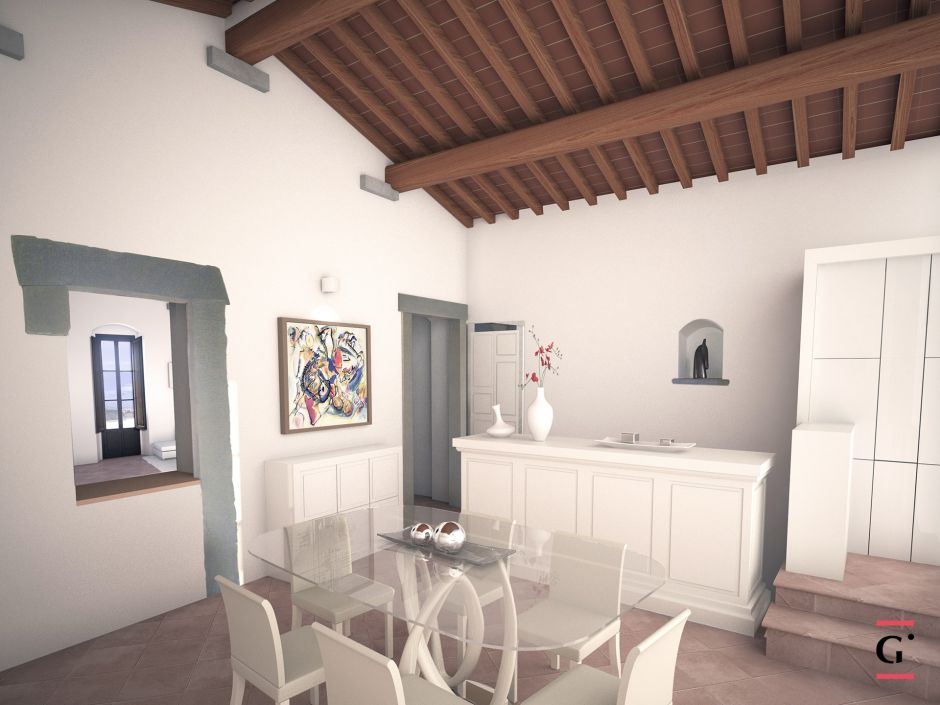 A Penthouse in the Florentine hills
The renovation of a top floor apartment in a seventeenth-century farmhouse in the hills of Settignano near Florence allowed the historical traditions of Florentine culture to unite with the latest in contemporary design.
Due to its panoramic position overlooking the historical center of Florence and the surrounding hills, special attention was given to studying the lighting and so, thanks to the choice of colors and materials, natural light transforms the rooms as it reflects and enters all though the day. Starting from the classic elements of this kind of home, like the large corner fireplace and materials typical of Tuscany such as terracotta and the classic regional woods, the project was developed around modern concepts of functionality.
As can be immediately seen from the entrance area and the furniture used as a balustrade, the management of space is articulated by made-to-measure furnishings expressing a minimalist, contemporary character, where light-colored finishings dialogue with traditional materials such as marmorino limewash.