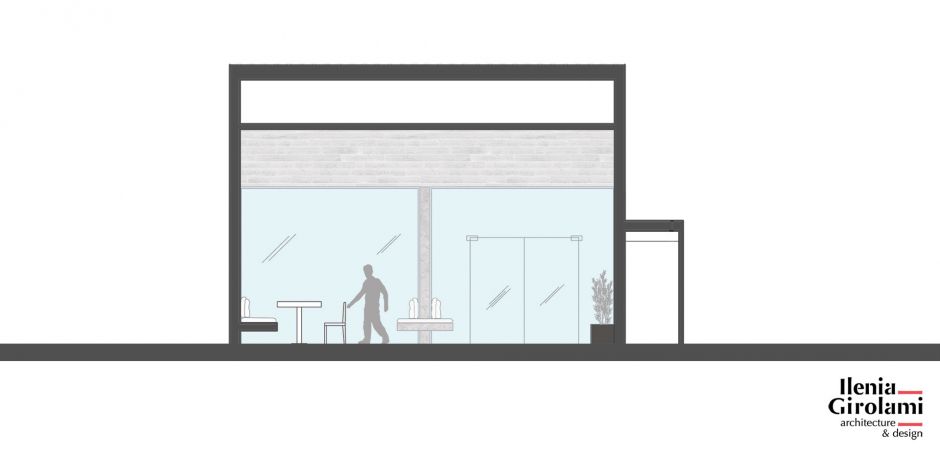 Glass and concrete in a Modern Restaurant in Phnom Penh
A large modern space with big windows looking directly onto the street. The project required a modern western style while being rational and functional, which meant simplifying the original layout so that it could contain both the restaurant area and a lounge bar.
The project takes advantage of natural light and strove to minimize the separation between the lively caos of the street and the calm welcoming interior. In this way, glass, cement, and a series of supporting columns delineate the entrance front, breaking up the simple linearity of the rooms at street level. From this largely glass entrance facade, the two long chromatically contrasting perimeter walls emerge, one finished in a light hue and the other in black. Unifying the space is the natural gray of the cement used in the ceiling and of the resin in the flooring and the central load bearing structures: cylindrical pillars and a partitioning wall with a bench.
The furnishings in the project play on the contrast between the light-colored cement and glass, and slate whose chromatic contrast defines the functions of the lounge bar restaurant: the menu displayed on the main wall and the display shelving at the bar.
Simple, clean-cut tables and chairs in dark wood further create a sensation of modernity and restraint and chromatically underline functionality.